Just about one month after Joey asked Katie to marry him, they said "I do" on the Saturday following Thanksgiving. They had a small, quaint, and romantic ceremony at Poplar Springs in Warrenton, VA. Joey and Katie are just the sweetest couple, and I'm so honored they asked me to take their wedding photos! They braved the cold so we could wander around the property to take bride and groom photos before the ceremony.
Once 3 o'clock came, it was time to get married! Katie's dad walked her down the aisle to where Joey waited for her. Their ceremony and exchanging of vows were filled with smiles and laughter (and maybe a few tears) as their cousin Josh officiated. After just a few minutes, they became husband and wife!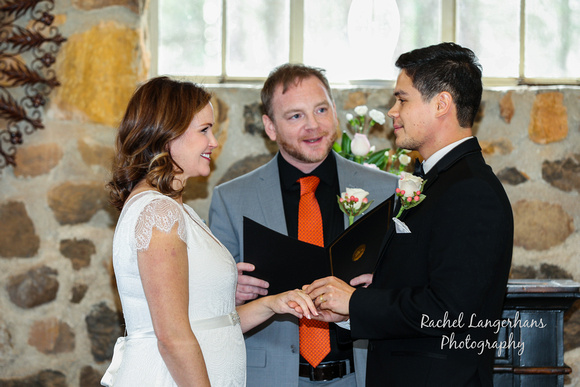 While the staff turned over the room for dinner, we took some family photos outside the beautiful Manor House. We even managed to get a photo of Joey and Katie with all five of their "little groomsmen" (only one out of five little boys crying isn't bad, right??).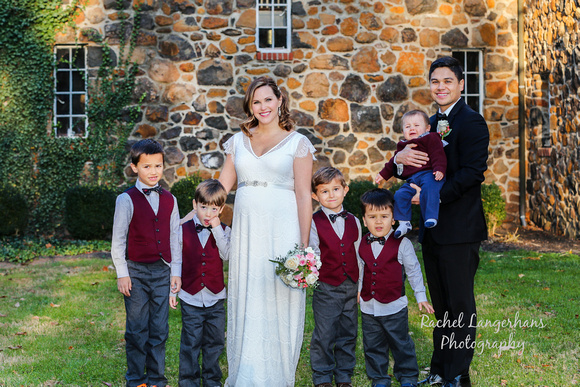 Then it was time for the newlyweds to cut their cake and enjoy an elegant dinner with family and friends.
I had so much fun capturing the sweet love between this couple, which you can see with every exchange and glance at one another :)
I wish you a lifetime of happiness, Mr. & Mrs. Brunk!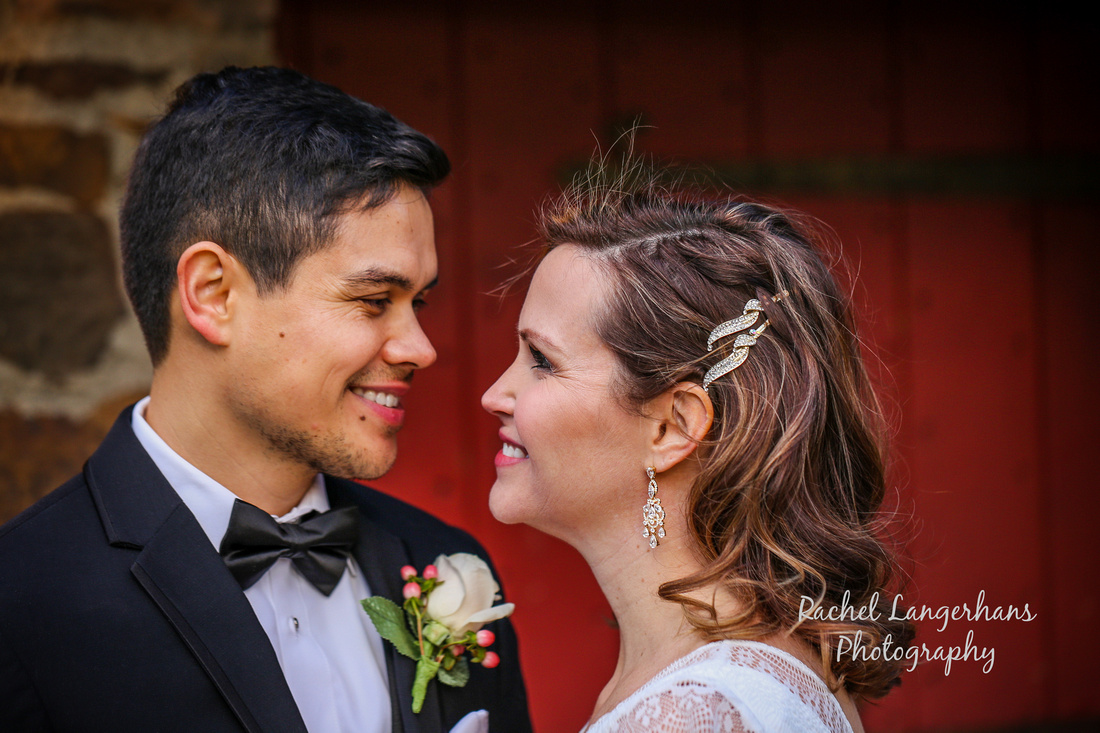 Click here to see Facebook favorites from Joey & Katie's wedding day!
Click here to see the full gallery of Joey & Katie's wedding day!