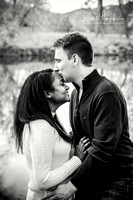 "Our experience with Rachel was great! She took every step to make sure we got the photos we wanted. She made us feel very comfortable, which shows in our photos. To top it all off, she went above and beyond when it came to getting the photos back quickly. When we got them, there were a ton of beautiful photos to share with friends and family! We're so glad we chose Rachel to do our engagement photos!" ~ Anisa, 12/15/2017 [Blog | Photos]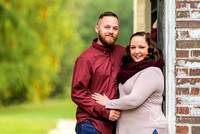 "Rachel was a pleasure to work with. She did a great job with our pictures, I was beyond pleased with them. Her turn around time was super fast, as well. We got the USB with all the pictures back within a week. I would most definitely not only use her service again, but recommend that you give her a chance!" ~ Amanda, 12/4/2017 [Blog | Photos]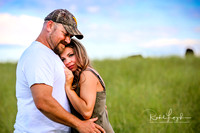 "My husband and I cannot say enough great things about Rachel.
She was commissioned to shoot our engagement photos, which we took on my step-father's farm. Rachel has an absolutely excellent personable personality and made us feel super comfortable after only a few photos.
She had a ton of really creative ideas for our photos and took our ideas and ran with them. She was completely willing to go wherever and was wonderful with including our toddler daughter and our dog.
The pictures turned out completely gorgeous and everyone loved them!
We will definitely have her back next time we need any type of professional portrait." ~ Kaila, 10/2/2017 [Blog | Photos]
"My fiancé and I attended a free mini session with Rachel at the Barn at York Hill and OMG she is amazing!!!! Made us feel at ease and let's not forget the amazing pictures! Thank you so much Rachel - you are awesome!" ~ Jehan, 5/25/2017 [Blog | Photos]
"I very rarely let anyone take photos of me, as I have always been the person taking pictures of others. When I saw Rachel's website, I was simply wow'd by all of her shots. I can be very critical finding something wrong in any photo of myself. When I asked Rachel to take pics of me, I felt she was more excited than I was. During the session she was able to warm me up making me feel very comfortable in front of the camera... Rachel managed to make me feel pretty and special; she was very patient and encouraged me to simply have fun. I had an awesome time and I totally love the way I look in the photos — all of them. My friends and family say I look like a superstar — a celebrity. Thanks Rachel!!!" ~ M, 5/19/2017 [Photos]
"Rachel is a gifted photographer who was a delight to work with from the very start. Because our wedding was a second marriage, I thought an engagement photo would be sufficient. When I contacted Rachel, she was enthusiastic about documenting our small, local home wedding, so she worked with me to make it possible. It was worth every penny! She captured many great images from the ceremony and made us all look like beautiful people -- although I'm not exactly sure how she managed to make us look so good! I'm very happy with the results and would highly recommend her." ~ Lynn, 5/10/2017 [Blog | Photos]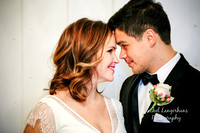 "Rachel is so talented! Every time my husband and I sat down to go through our wedding photos for our album and prints, I got teary-eyed. It's so hard for us to pick our favorites. And Rachel is so sweet to work with. She is prompt, professional, and her prices are affordable. We were so happy we chose her to do our engagement and wedding photographs. We would highly recommend her. You won't be disappointed!" ~ Katie, 1/31/2017 [Blog | Photos]
"I'm pretty self-conscious about getting my photo taken, by strangers and friend alike. When taken professionally, there's usually a lot of "tilt your head this way" or "no, you need to stand like this" going on. With Rachel, she is remarkable professionally friendly. She encourages natural behavior and captures those perfect moments. There is no real staging, no artificiality, no "plastic" feel to it. My favorite part was that she also doesn't have you work with HER, she works with YOU to get those photo-right moments of smiles and ease, if that makes sense.
She put our photos onto a CD and mailed it to us in a timely manner, separating out her favorites of the Best Selection. You can't go wrong with Rachel Langerhans Photography. She's a people person, great with grown ups and children, very passionate about her craft, and she is there to help you capture those perfect moments with beauty and clarity." ~ Hana, 12/21/2016 [Blog | Photos]
"My fiancé and I have been friends with Rachel for a couple of years now so it was a no brainer when it came time to pick a photographer for our engagement photos. She was extremely professional and so much fun to work with. Her confidence with the camera made it so weren't worried about anything other than having a good time. Once we got the pictures we were again impressed by the professionalism and attention to detail. The cd she sent was packaged nicely and contained the most beautiful pictures my fiancé and I have of ourselves. She even went the extra mile to separate some of the pictures into different folders. Overall a wonderful experience. Rachel Langerhans Photography is definitely the way to go for you next photo shoot. You won't be disappointed." ~ Joey, 12/21/2016 [Blog | Photos]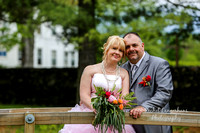 "I reached out to Rachel after viewing some of her other work - she is clearly an artist with amazing talent. She responded to and answered all of my questions very timely. Due to unforeseen circumstances the wedding date was changed twice -- and Rachel worked with her schedule to accommodate us on the big day. We could not be more pleased with our pictures and her interaction with ourselves, family, and friends. I don't usually rate people very high - so I mean this when I post it, she is amazing to work with." ~ Liz, 12/2/2016 [Blog | Photos]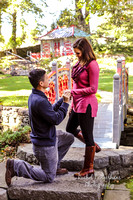 "I was looking for a photographer on short notice for candid engagement shots- not only did Rachel step up but she did an amazing job capturing the moment. Couldn't have asked for anything more." ~ Joey, 10/28/2016 [Blog | Photos]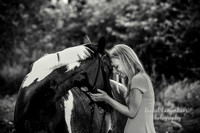 "We used Rachel for our daughter's senior pictures and are very glad we did. The pictures were great and we all had fun while she was there. We will recommend her to everyone who needs a photographer." ~ Tony, 9/7/2016 [Blog | Photos]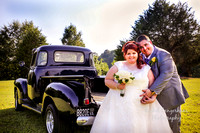 "Rachel did an incredible job capturing our day! She was polite, professional, and prompt in all of our dealings...from every meeting with us to turn around time with reviewing and editing our photos. (She's also very friendly and has a way of putting anxious brides at ease!) Rachel has a wonderful eye and she uses it to catch and frame so many beautiful moments! She shot both our engagement session and our wedding and I HIGHLY recommend her!" ~ Angela, 8/24/2016 [Blog | Photos | Blog | Photos]
"Rachel was a fantastic choice for our wedding and reception. The photos turned out great. We had a mix of candid and formal just exactly what I wanted. She also helped to keep me on my timeline!" ~ Carrie, 7/19/2016 [Blog | Photos]
"We used Rachel Langerhans Photography for our wedding anniversary. Rachel was extremely easy to work with and extremely professional. We booked an hour and half session which gave us ample time to get in the locations we had planned together. Rachel has a great eye and is masterful behind the camera. My husband and I felt very relaxed with her, almost as if one of our close friends were taking photos of us. We will most certainly be using Rachel again to capture more moments and I will be referring her to all our friends and family!!! Thank you again Rachel!" ~ Meg, 6/29/2016 [Blog | Photos]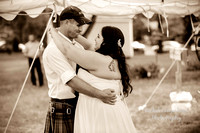 "I'll be the 9th 5-star review - that kind-of-trend is not by accident! Out of all the vendors we had she outshines them all!! We used her for our wedding on June 4th in our backyard. Friendly, personable, made sure my husband and I got great pictures and just had a great attitude. Made us feel comfortable, at ease and special! Thank you so much to Rachel Langerhans Photography!!! ABSOLUTELY RECOMMEND for any photo service you need!!" ~ Krystal, 6/5/2016 [Blog | Photos]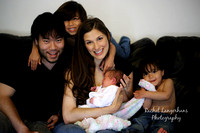 "We used Rachel for a maternity and newborn sessions. We have two rambunctious little boys that were not totally happy or cooperative during the photo sessions, not to mention a fussy newborn and exhausted parents. She was creative and cheerful, great at working with the circumstances, thinking on her feet, and getting the poses we wanted. I really wanted to capture some authentic moments of our family, rather than stuffy formal portraits. We ended up with some great images. I have not stopped receiving compliments from friends and family on our photos! I will treasure these images for a lifetime." ~ Melissa, 5/19/2016 [Blog | Photos | Blog | Photos]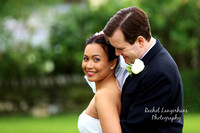 "Just wanted to let you know that we're very happy with the photos. Apple wants me to tell you how your photos made her so happy. She has always dreamed of having wedding photos like these, and your photos are better than she expected and made her dream come true." ~ Rex, 5/10/2016 [Blog | Photos]
"Rachel was amazing! She had patience with our toddler and was extremely easy to get along with and talk to. Would highly recommend her!" ~ Jessica, 3/22/2016 [Blog | Photos | Blog | Photos]
"Loved working with this wonderful lady! Such a talented photographer and so sweet and personable it made the pictures so easy to take. She really made us feel like we were enjoying times with a friend. We look forward to many more sessions with her in the future!" ~ Jennifer, 3/20/2016 [Blog | Photos]
"Rachel did an amazing job on my boudoir session, especially since I was her first boudoir client. She was very professional and made me feel as comfortable as possible considering the circumstances. I can say I definitely got my money's worth from her! She worked very hard to make sure I had several amazing shots, and she worked very quickly to have my pictures edited and back to me in a timely manner. She also took the time to create a beautiful album for me to give to my husband for his 30th birthday. She worked closely with me to make sure the album was perfect before submitting and ordering. I highly recommend Rachel and plan to use her again in the future!" ~ Jennifer, 2/28/2016 [Blog]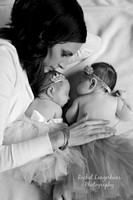 "We hired Rachel to do a newborn shoot with our twins and family photos. She was great with my babies as well as my two older daughters. I contacted her many times prior to the shoot and she always responded promptly. She traveled to my house to accommodate our family, worked to fulfill my wishes with poses, and spend ample time to capture some precious snapshots of all members of the family. We will definitely call upon Rachel in the future to help us make memories of our growing children!" ~ Colette, 1/22/2016 [Blog | Photos]
"Rachel is wonderful. My family had a blast while she took our family photos. Great communication and from start to finish made sure we were happy. I would definitely recommend her to anyone who needs some photography done." ~ Lisa, 12/12/2015 [Photos]
"Rachel has taken photos for me on different occasions and I always enjoy her work! She is easy to work with and will make sure to take time to speak with you beforehand to capture the look that you are going for. I would definitely recommend her for your event or photo session!" ~ Amy, 11/27/2015
"Rachel did a beautiful job capturing our brief ceremony and casual reception. She was thoughtful and considerate and had our photos back to us quickly! I will happily use her again in the future!!" ~ Genevieve, 9/20/2015
"I had Rachel take photos for personal portraits. She did a wonderful job! She was professional, easy-to-work-with, and extremely talented. I was anxious as this was my first time hiring Rachel, but she put my nerves to ease. I highly recommend!" ~ Molly, 9/16/2015
"I had Rachel as my photographer for my engagement pictures, and I couldn't be happier with our photos. The pictures turned out to be so much more than I ever could have hoped for! I was looking forward to having 5-6 really great photos to chose from, and ended up with over 50! I never imagined I'd have too many beautiful photos to chose from! Rachel really took the time to listen to the idea and feel of what we were looking for, and had so many great of ideas of her own. I was very impressed with how creative she is, and she really has an eye for the lighting and ways to make your picture be the best it can be. My fiance isn't the most photogenic, but Rachel made us feel comfortable/at ease and made the entire experience fun! We had 4-5 different locations where we wanted pictures, and she took her time at each one-never rushing us or checking time. After taking all of our photos, she did some editing and mailed me a CD with all of our photos (originals and edited photos) in about a week. Rachel is extremely talented and I'm so thankful we had her to take our photos!!" ~ Danielle, 9/13/2015 [Blog | Photos]