Another gorgeous farm engagement session, woohoo!! :-)
I met Kaila at Harpers Ferry Event Barn's wedding expo in March, and she was one of the lucky couples who won a discounted engagement session! She responded to my email quickly and let me know that although they had just recently booked a wedding photographer, they would love to do an engagement session - yay!
For their engagement session, I visited Kaila and Matt at Kaila's family's farm in Shenandoah Junction a little before sunset. I actually wasn't sure that I had arrived at the right place... I had to drive wayyyyyy down a gravel road towards the farmhouse at the end of the road. I arrived a little early, so I admired the serene view and took a few photos while waiting.
I'm not sure who was more excited for the engagement session... Kaila and Matt or Kaila's family, haha. The family, who was relaxing outside and enjoying the peaceful evening, knew right away a few poses they wanted to see the soon-to-be bride and groom in... "Can we get one of them re-creating this picture of my parents standing right here near the porch??" asked Kaila's step-father. "Get some by the tree!" suggested Kaila's mom. I knew right away this was going to be a fun evening full of laughs :-)
We wandered the property taking photos of the sweet couple walking along the gravel road and holding hands... next to the tractors... by the silos... walking by different barns and farm structures... near so many different tall and pretty trees... across the private property section of their railroad tracks... they even ventured through the cow fields risking stepping in manure to get some pretty beautiful photos! We ended the session with a few photos of the Kaila and Matt with their precious daughter, Maddy, and even their dog, Turbo, was well behaved and actually wanted to be in some of the photos!
Matt became a pro at my directions, he learned the "routine" very quickly -- "Okay, look at me... now look at each other... now Matt you look at me and Kaila you look at Matt... now Kaila you look at me and Matt you look at Kaila... now Matt tell her a joke!..." They were so fun to hang out with and they are so adorable together. When a guy can make a girl smile and laugh like *this*, he's a keeper! ;-)
The photo on the left is Kaila's step-father's parents. The photo is from their wedding day on June 14, 1954 -- almost 63 years to the day of Kaila and Matt's engagement session. They're posing on the front steps of the farmhouse. The photo on the right is Matt and Kayla re-creating that moment, at the request of her step-father :-) It's so neat to see different generations at the same spot!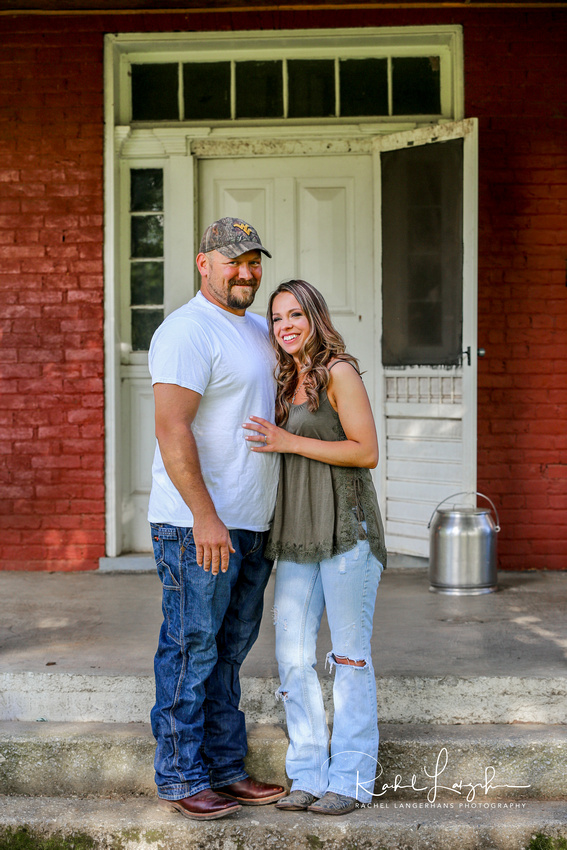 And now for the rest of these photos full of smiles and laughs of this cute little family... :-)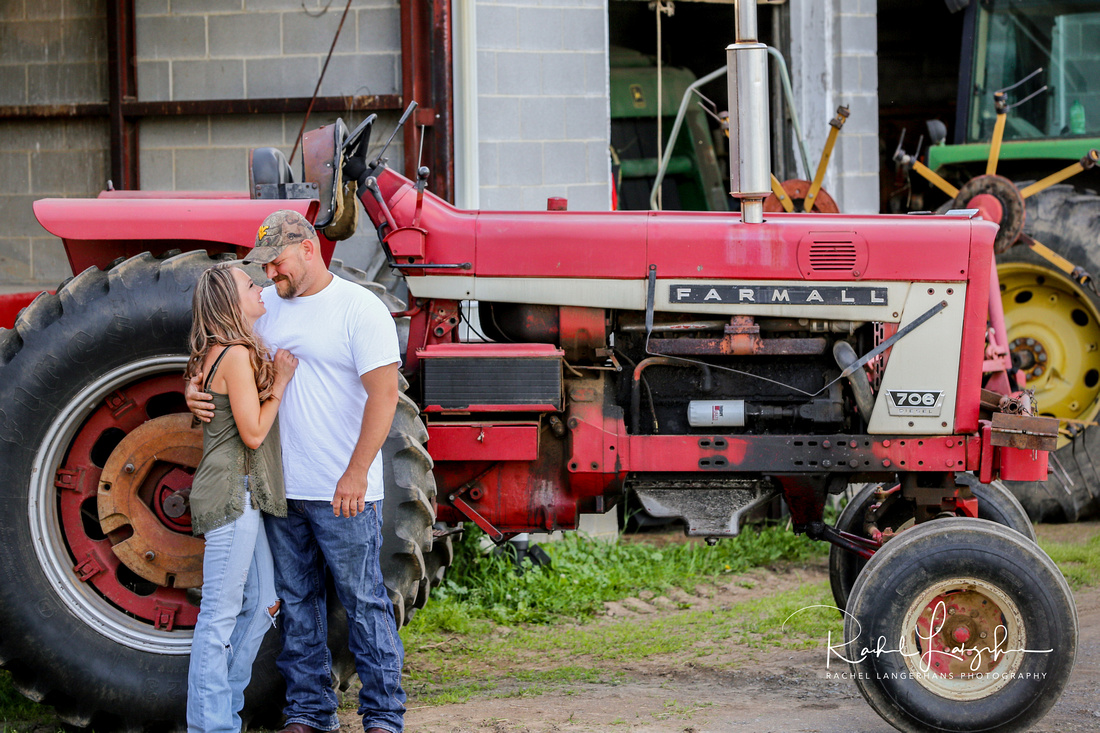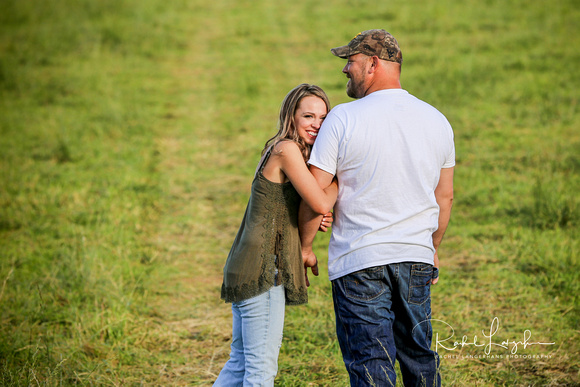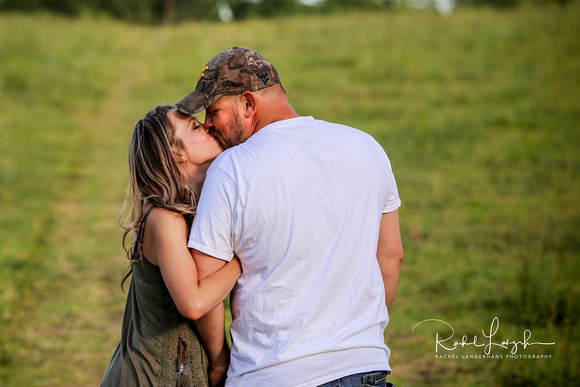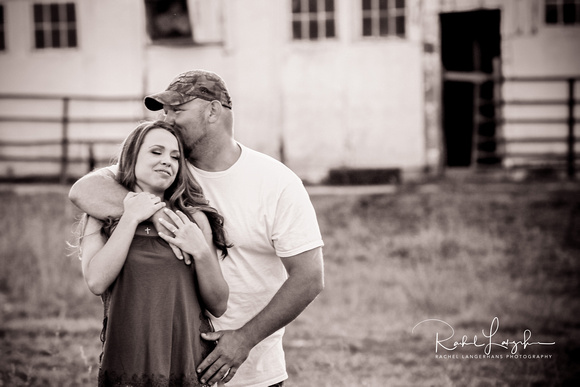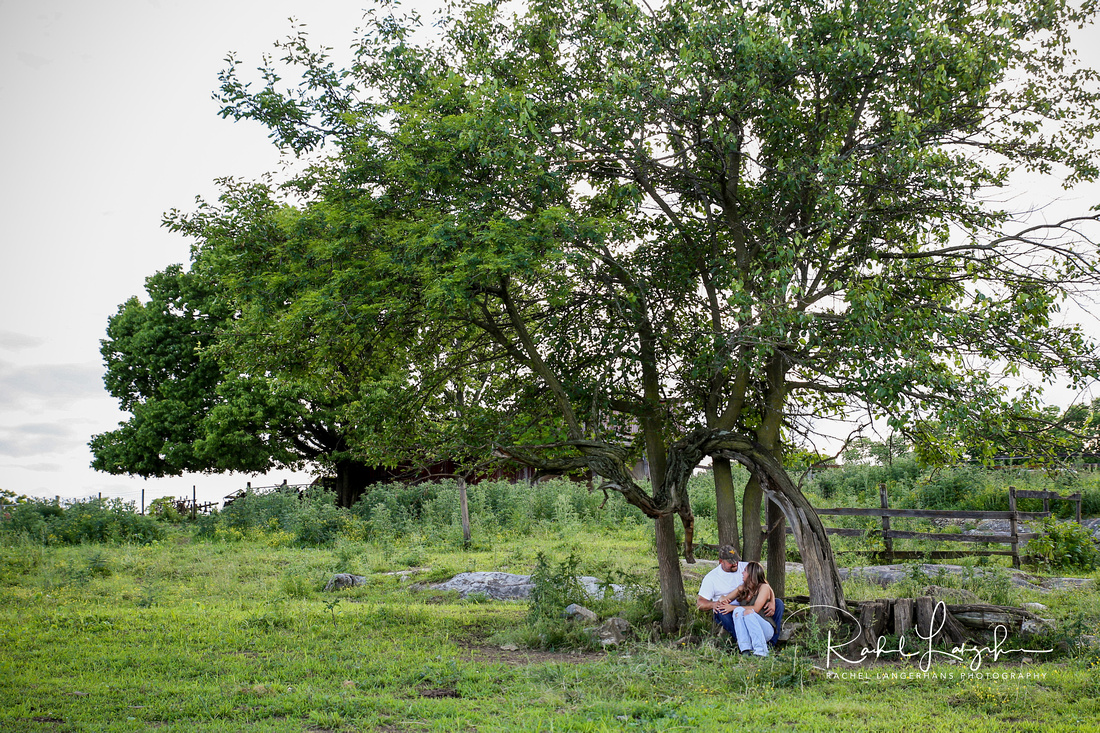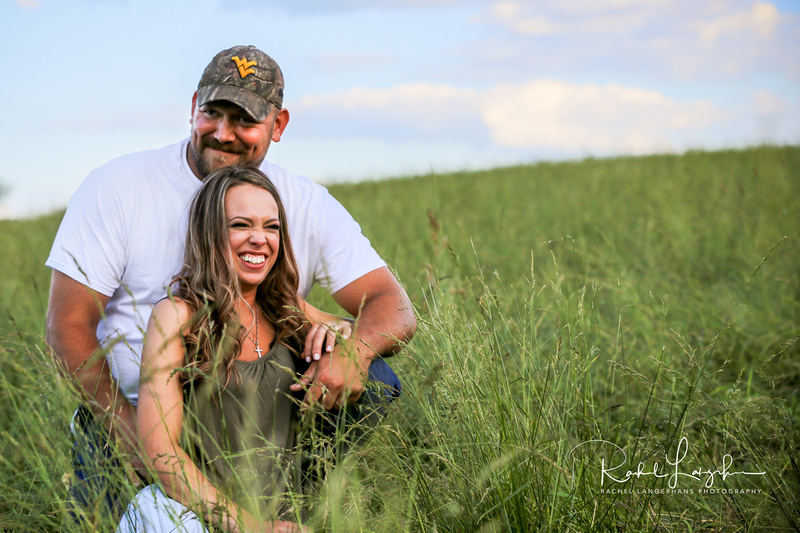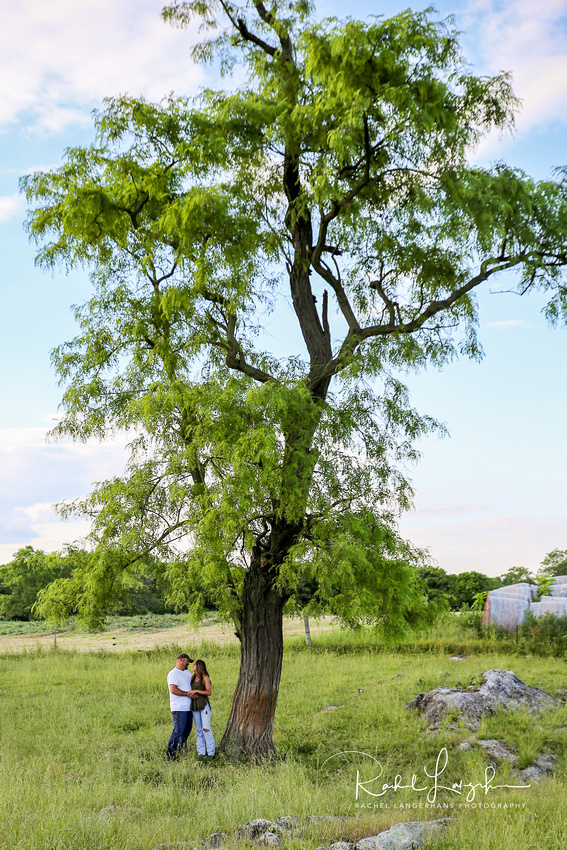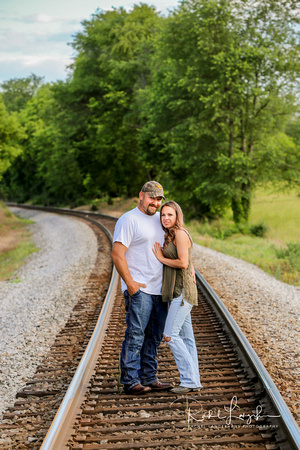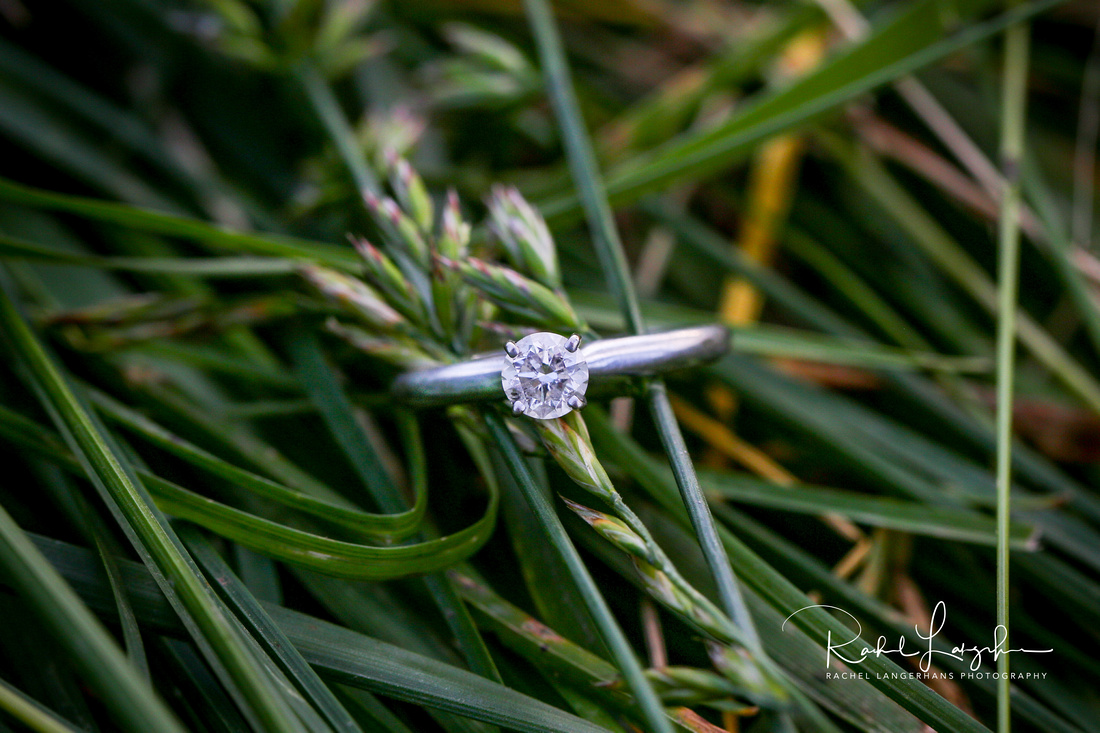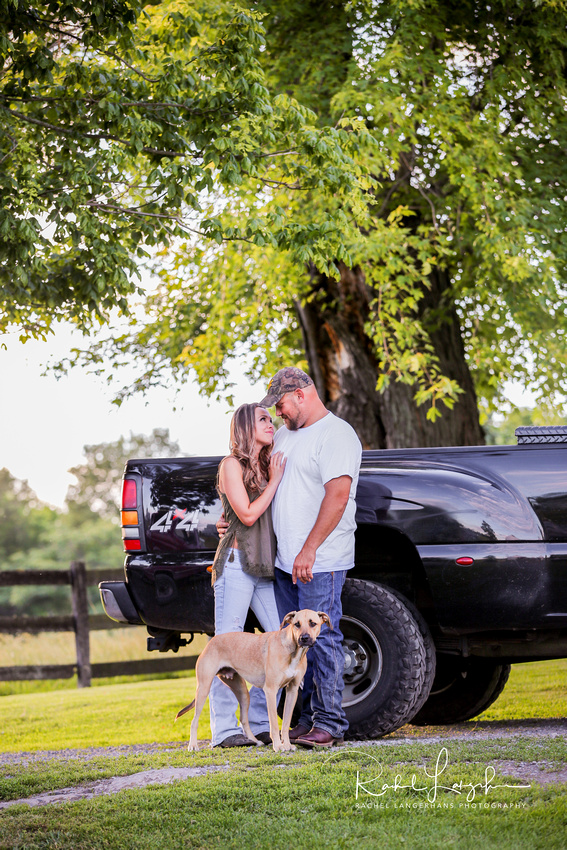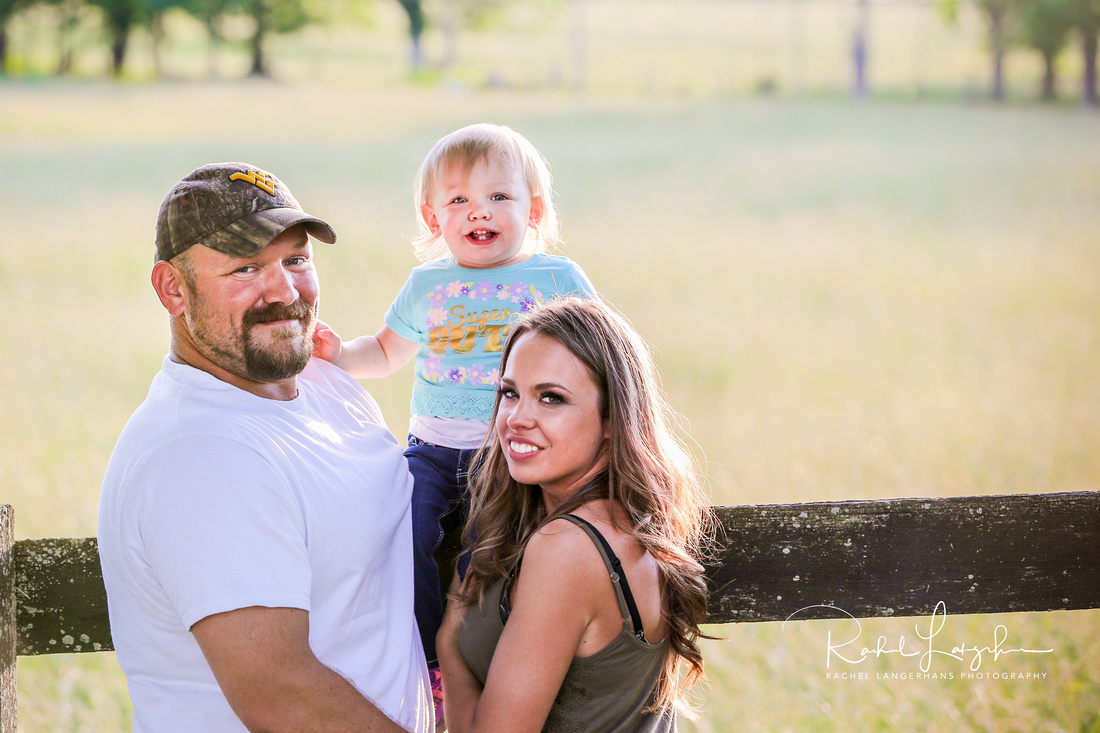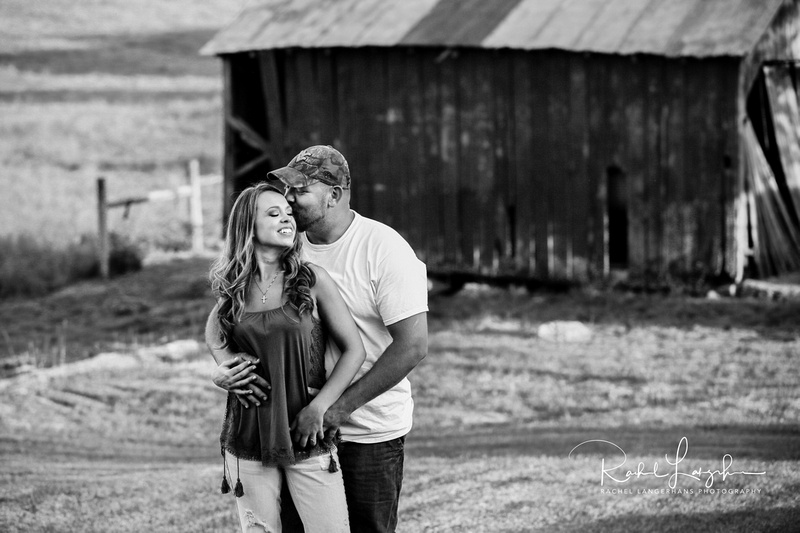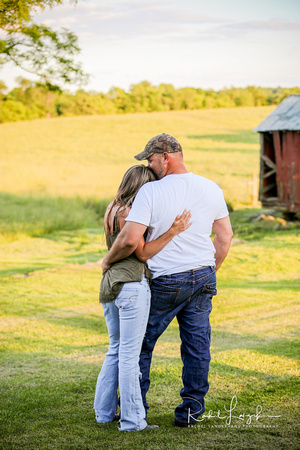 Click here to see Facebook favorites from Kaila & Matt's engagement session!
Click here to see the full gallery of Kaila & Matt's engagement session!