I applied to be a volunteer photographer for The Gold Hope Project in April 2017 and was accepted in July 2017. As sad as it is thinking about such tiny humans fighting such big and scary illnesses, I wanted to be a part of something fun for the kids and something that would create a lasting memory for the family of the fighters.
One of my first requests for a fighter session came in September 2017. Gunnar is a little 6-year old boy (7-years old, by the time this blog is posted) who was diagnosed with brain tumors in June 2016, after experiencing many headaches. Reading what his mom wrote about him in her fighter session request was so very touching... Gunnar loves making people laugh. He likes playing outside, playing Xbox, and watching YouTube. He also loves playing with his trucks. For a little boy (or anyone really) with three brain tumors and one tumor in his back, you'd expect that frequent treatments including MRIs, scans, x-rays, surgery, and chemotherapy would completely exhaust him. Although it tires him out, his strength amazes his mom, Krissy, every day. She says he almost always has a smile on his face and he loves to be goofy. "He is my little hero!"
I couldn't wait to meet this little man! I asked Krissy what some of Gunnar's favorite things are... I was excited to surprise him with some treats on the day of his session. When I pulled into their driveway on a sunny Sunday afternoon, Gunnar came running out as I was gathering up my photography gear to take inside. He eagerly asked what he could help with (such a sweet kid!). He immediately began telling me about his port that had been put in his chest and how his voice might be a little scratchy or hard to understand. How confident is this boy, to announce that right away to a stranger! I handed him a bag of balloons and he ushered me inside.
From the moment we got inside, Gunnar's energy was obvious (and seemingly endless!). I told him I had a couple surprises for him, and then I handed him the remote control monster truck and a bag of Cool Ranch Doritos, his favorite. He was excited for the truck (it was a pretty fun truck, if I do say so myself), but he gave me some feedback on the chips... "Next time, can you bring the red bag too??" He said his sister likes the Nacho Cheese flavor. What a thoughtful brother! I promised I'd bring the red bag, too, next time.
Gunnar played with the car for a little bit (he's much better at steering it than I am!) and then he bounced the gold balloons around inside for a while. He preferred the balloons stay inside, so they wouldn't blow away outside, haha. Then we went out into their backyard where Gunnar could run around and play and show off for the camera. As tricky as it was at times to catch Gunnar in action as he ran around, I am SO glad he was in such good spirits and was having a blast. He has more energy than I can ever imagine having, and it's incredible that he's able to maintain the happiness and positive energy that he exudes.
After playing outside for a while, we all went inside to play some games (Gunnar had to teach me how to play some board games and handheld video games... I'm way behind in modern games!). While Gunnar was upstairs getting more toys, I asked his mom how she would best describe Gunnar. "He's so loving... He's the most affectionate person I know." And you can definitely see that love and affection shine through in his personality. There were a lot of fun moments during Gunnar's session, but my absolute favorite moment that I caught was a shared laugh between him and his mom while playing outside... A moment of joy, lightheartedness, and love...
Here's a glimpse into this amazing, strong, and inspiring little man. You're my hero too, Gunnar! <3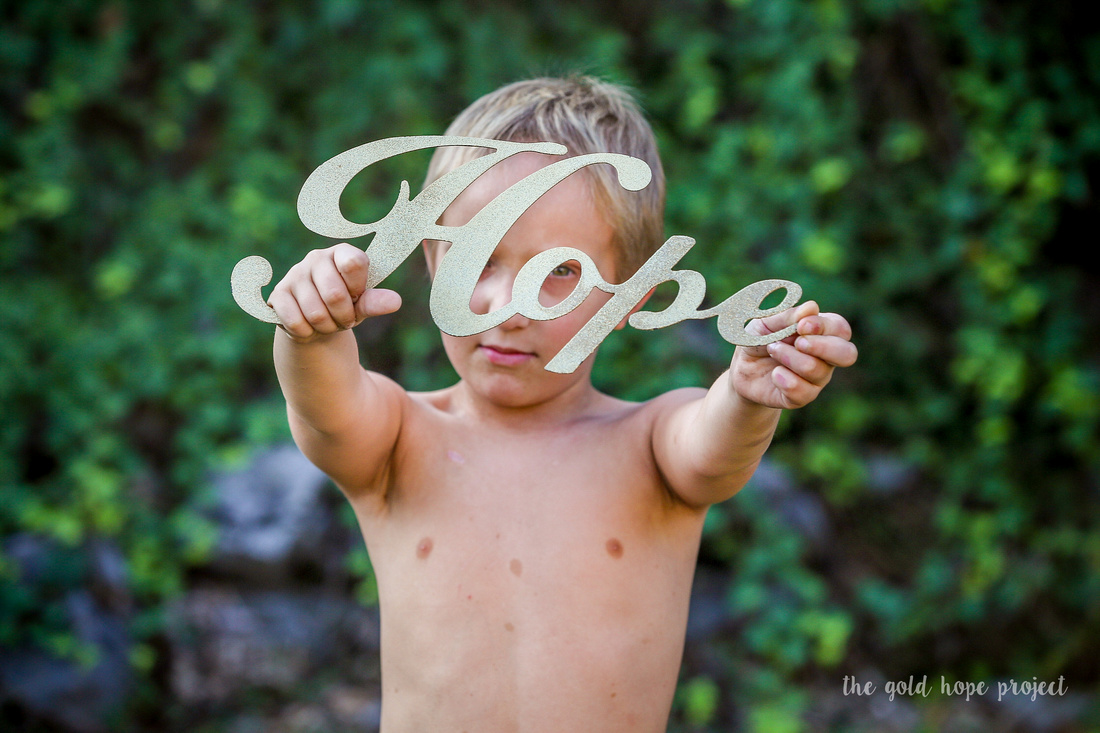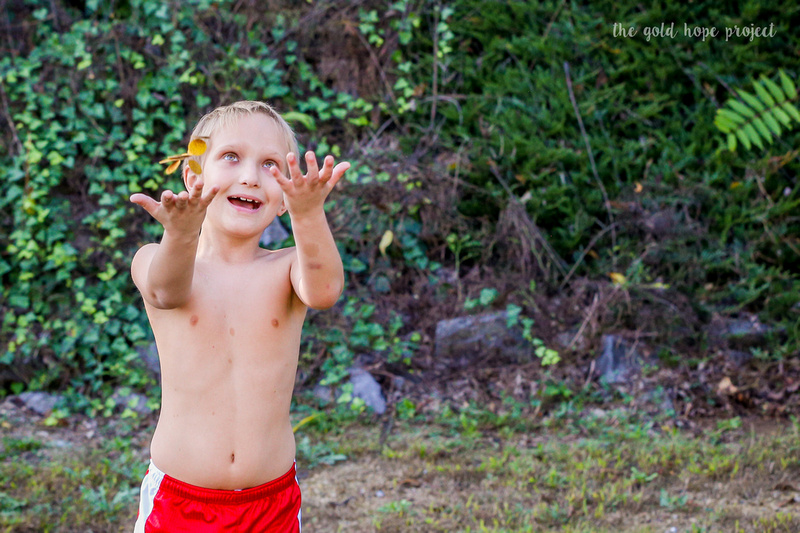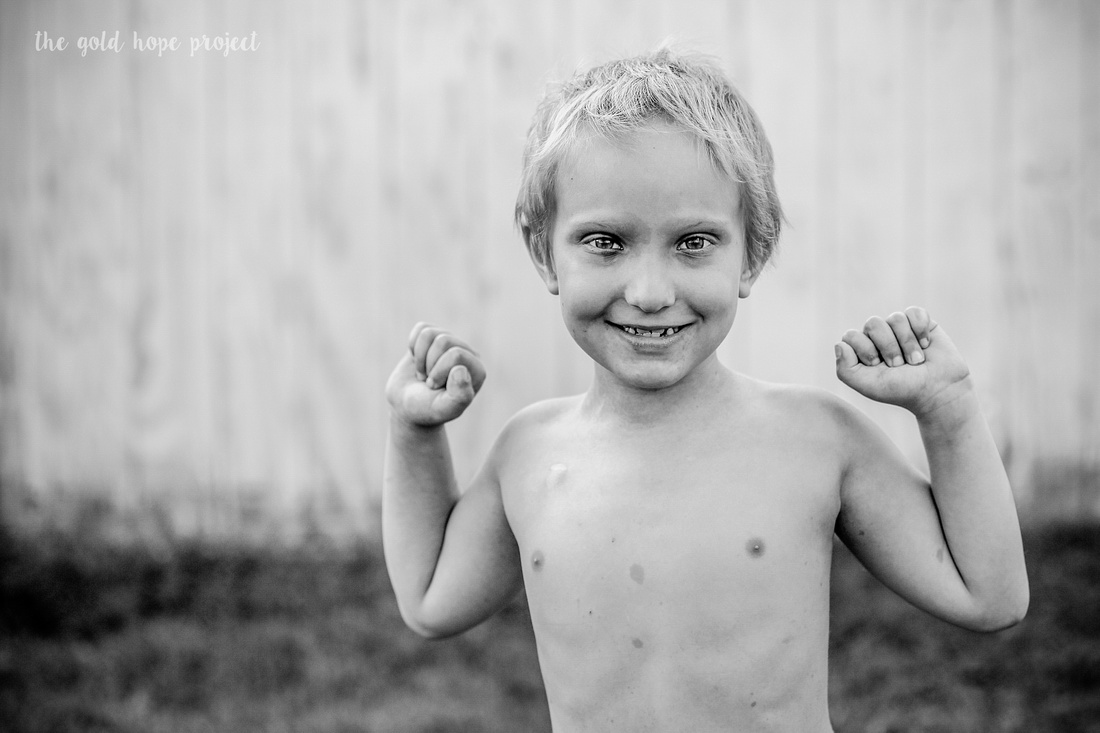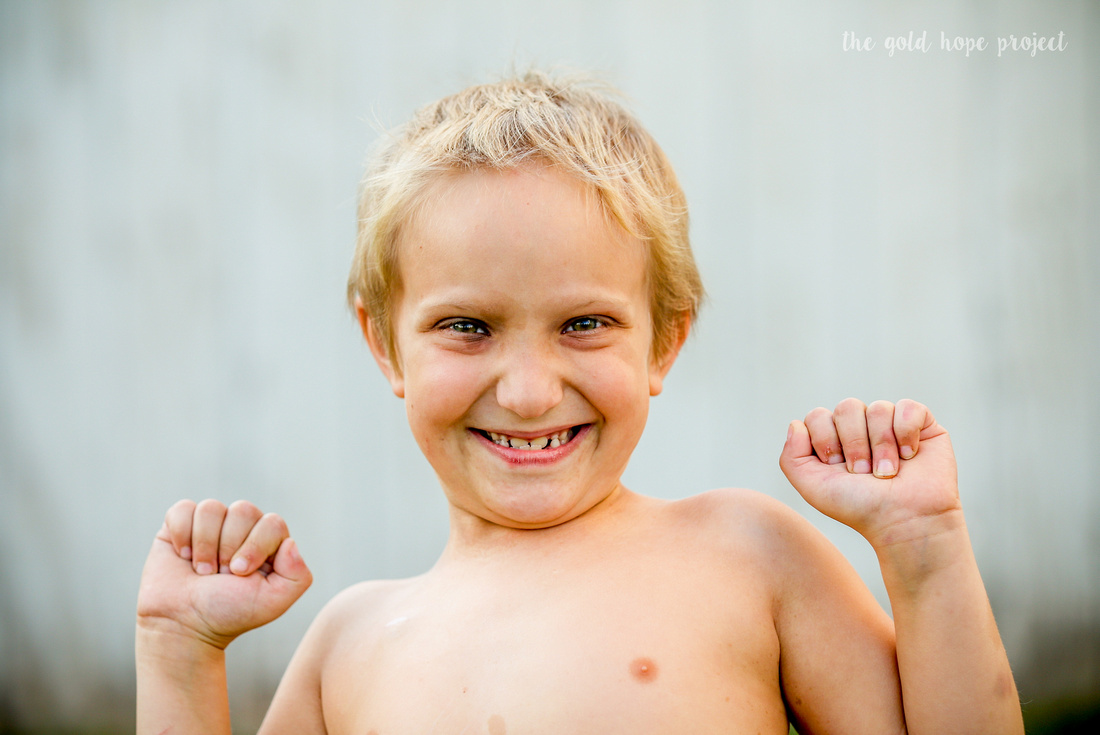 Click here to see Facebook favorites from Gunnar's session!
Click here to see the full gallery of Gunnar's session!
Click here to "Meet Gunnar" on The Gold Hope Project's Facebook page!
Click here to "Meet Gunnar" on The Gold Hope Project's webpage!