Time for the second session from the VAWE Network and my free engagement "mini" session event at The Barn at York Hill!
Jehan and Landon showed up on Sunday with eager smiles. First they talked with one of the owners, Cornelia, and then I stole them away to take engagement photos! We started near the fire pit, then walked by the tiny log cabin (which is often turned into a bar where guests can grab a drink during weddings), through the vineyard, down the gravel path, around the beautiful barn, and into the orchards.
From the beginning, these two were laughing and smiling... Happiness just radiates from them! I've never seen a bride-to-be as glowing as Jehan, when Landon makes her smile :-) Landon also did an amazing job picking a perfect ring for his fiancé - Jehan's ring is stunning!!
This couple is not only adorable, but they are super sweet and down to earth and I enjoyed chatting with them for a while after the session. Okay, okay - I know what you really want is photos of the lovely couple, so here you go!...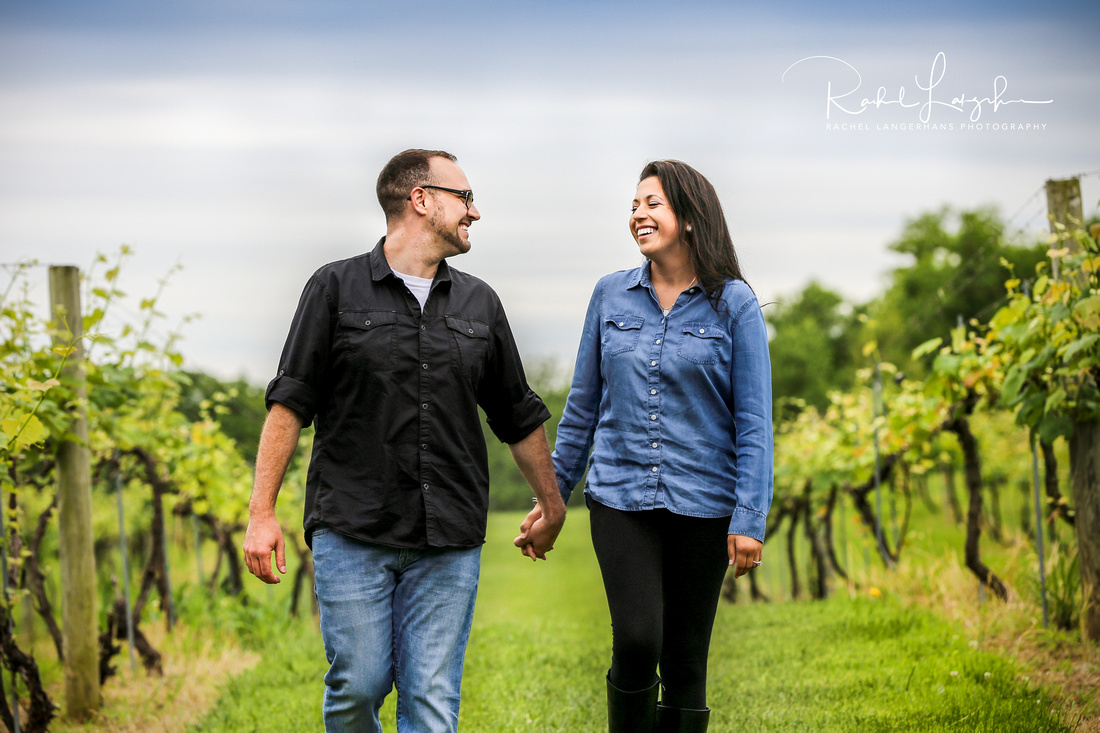 Click here to see Facebook favorites from Jehan & Landon's engagement session!
Click here to see the full gallery of Jehan & Landon's engagement session!